INTRODUCTION NOTES
disease detective solves mystery.
public health- is the science of preventing disease through organized community efforts
What do you know about salmonella?
What do you know about other outbreaks of diseases, Black death (bubonic plague), SARS
Why should US doctors be familiar with tropical and exotic diseases?
Ebola, SARS, tularemia
What did Dr. Cindy Friedmen do to solve the mystery? And why

She found out all kids visited the zoo, swabs barrier kids touched, cultured what was on swab
To keep others from getting sick, satisfy curiosity, learn about disease, and prevent future outbreaks

What could you do to prevent further outbreaks?
Raise barrier, glass in lizards, disinfect area regularly etc
WHAT IS SCIENCE
SCIENCE - is a way of learning about the natural world.
It includes all of the knowledge gained through the process of exploring the natural world
Knowledge is always growing
New questions and new ideas are continually explored
http://www.aquafind.com/aquablog/?postid=10

SCIENTIFIC INQUIRY- THE WAYS IN WHICH SCIENTISTS STUDY THE NATURAL WORLD
1.CREATE A QUESTION- What is the problem you want to solve
2.RESEARCH - Try to find out everything you can about your problem
Observation- use one or more of your senses to gather information
Inference- interpret observation based on prior knowledge
road runner cartoons drawn by chuck jones
3. DEVELOP A HYPOTHESIS – make an educated guess as to what the answer is
4. DESIGN AN EXPERIMENT
controlled experiment – an experiment in which all of the variables except for one remain the same


variable – the factor that can change in an experiment
manipulated variable – (independent variable) one variable that is changed to test the hypothesis
responding variable – (dependent variable) the factor that changes because of the manipulated variable

a. write up a procedure a step by step approach perform your experiment
b. list the materials you need to do your experiment
c. draw and label your experiment

d. collect data, make measurements, record with pictures, sounds
e. interpret data – means arranging the results in an organized way using graphs or data tables
5.DRAW A CONCLUSION sum up what you learned from the investigation.


Decide whether or not the data supported your original hypothesis


If false you will have learned something important
6. COMMUNICATE RESULTS – share experiment through writing and speaking with other scientists scientific journals, meeting or the internet are very useful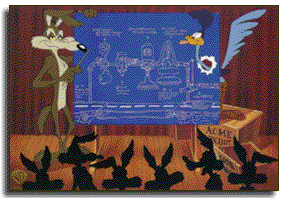 ****communicate with public very important in life science because it could directly affect the health and safety of people *****


International system of Units SI is based on the metric system of measurement this is used to scientists all over the world can communicate with each other.
SCIENTIFIC THEORY a well-tested concept that explains a wide range of observations
Future testing can prove theory incorrect:
example:: the earth is flat
Theory was tested and found to be flawed and was abandon
LABORATORY SAFETY: follow instruction, make sure you understand procedures, show respect and courtesy for teacher and classmates, wear proper safety equipment be careful keep your work are neat and clean
MICROSCOPES
TEST QUESTIONS FOR A MICROSCOPE
http://www.quia.com/jg/509402.html quiz
http://www.biologycorner.com/microquiz/# take a quiz
http://homepage.smc.edu/hodson_kent/Quizzes/micro.htm quiz
http://webinstituteforteachers.org/~viturralde/forum/microquiz.htm quiz
Identify the labeled objects and tell what each part does.
COURSE ADJUSTMENT KNOB, DIAPHRAGM, ARM, HIGH POWER OBJECTIVE, OCULAR, LIGHT OR MIRROR, TUBE, LOW POWER OBJECTIVE, STAGE, REVOLVING NOSEPIECE, BASE, FINE ADJUSTMENT KNOB, CLIPS
Describe the steps used to focus a microscope on high power.
Describe the proper technique to clean a microscope.
Name three safety steps when handling a microscope.
When you move the slide right which way does the object on the slide appear to move?

MICROSCOPE USE SAFETY TIPS
How do you carry a microscope (with two hands) One on the arm and one hand on the base.
Keep the microscope close to your body.
Make sure the cord is not dragging.
Keep the microscope on the middle of the table away from the edge.
Keep the tilt joint in an upright position.

HOW DO YOU FOCUS A MICROSCOPE
1. Make sure the objective lens is under low power and as far above the stage as possible.
2. Place a dry prepared slide on the stage and center it over the object you want to see.
3. Use the stage clips to hold the slide in place.
4. Using the course adjustment knob focus down toward the slide until the object is in view and as clear as possible.
5. Turn the revolving nosepiece so the high power objective is clicked into place.
6. ONLY use the fine adjustment knob when focusing under high power
7. ONLY focus up under high power and fine tube your view. If you focus down you may break a slide.

CARE FOR YOU MICROSCOPE
1. Use lens wipe to clean objectives and oculars Not Kleenex.
2. Keep the stage clean and dry.

MICROSCOPE- enlarges the images of objects
SIMPLE MICROSCOPES – have one lens
example: glasses or magnifying lens
COMPOUND LIGHT MICROSCOPES- has two or more lenses. Light passes through an object and then two or more lenses.
Study the picture below to learn the parts of a microscope. The functions of these parts are explained at the bottom of this page. When you are ready, you can test your knowledge by
taking a practice test on the parts of a microscope